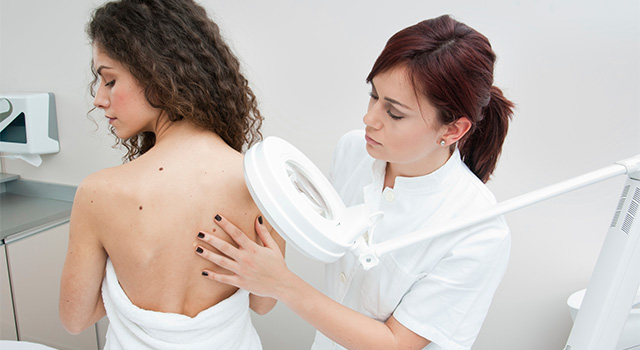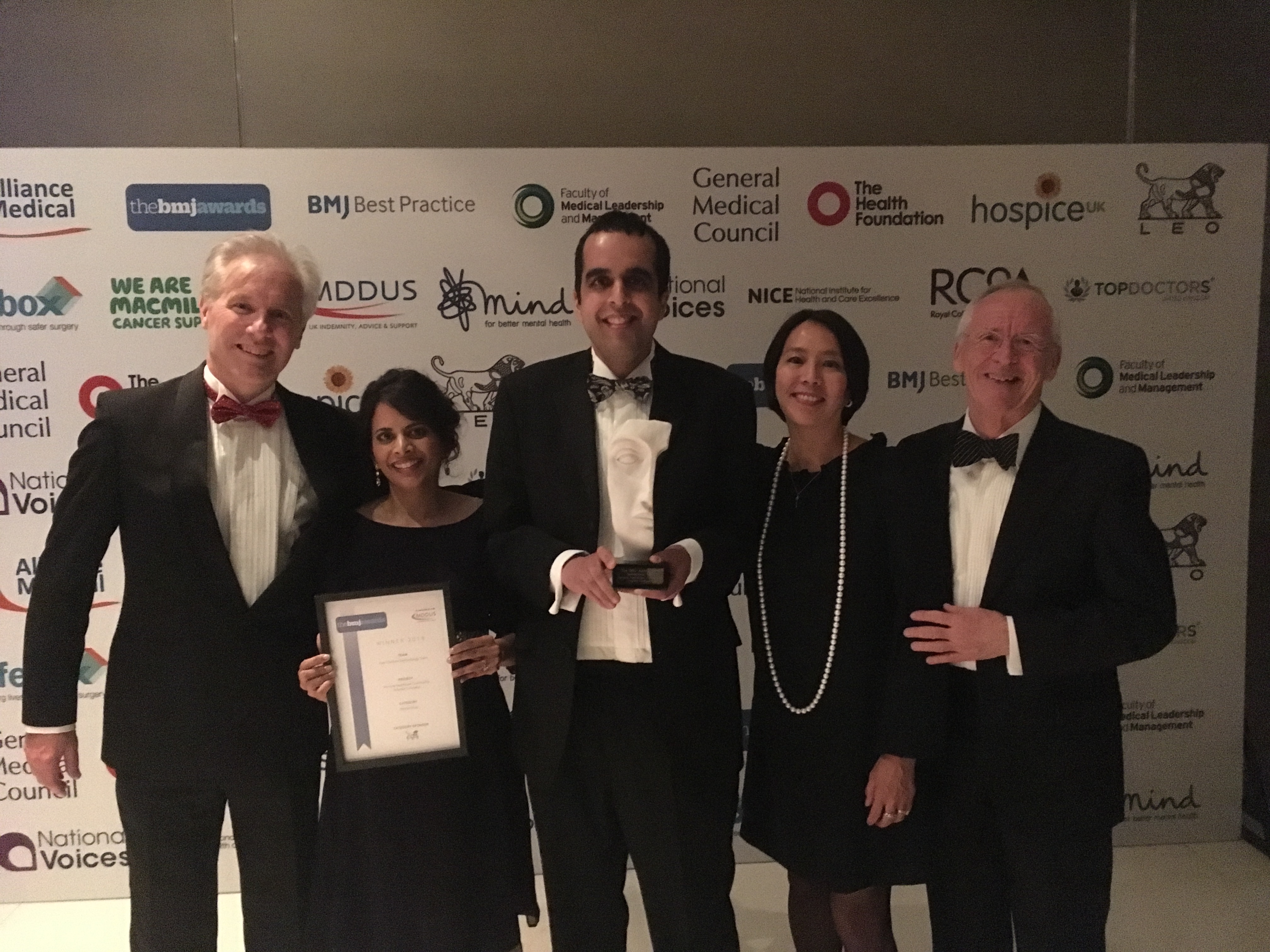 Vernova is the provider of a comprehensive, award-winning Dermatology service carrying out the diagnosis and treatment of a wide range of skin conditions. If surgical treatment is required, this can usually be provided within the service. Or if more specialist surgery is required (e.g. plastic surgery) we will arrange this.
The service is based at Waters Green Medical Centre where many of the clinics are delivered. Satellite clinics are also provided in Handforth and Alderley Edge to give patients greater choice and convenience. A range of clinic times are available during the week, including some evening and Saturday morning appointments.
The service is provided by a team of doctors and nurses with additional training and qualifications in dermatology and/or surgery.
The Vernova Dermatology team are the BMJ Awards Dermatology Team of the Year 2018 and are the first team outside of London to win this category. This year there were 250 entries for these prestigious awards from across the U.K.
Service Contact Details
Booking Team
Phone 01625 264141
e-mail cheshireccg.dermatologybookings@nhs.net
Dermatology Secretaries
Phone 01625 264041
e-mail: cheshireccg.dermatologysecretaries@nhs.net
Medical Team
Dr Tim Kingston – Consultant Dermatologist
Dr John O'Driscoll – Consultant Dermatologist
Dr Jean Ayer – Consultant Dermatologist – Profile
Dr Faisal Ali – Consultant Dermatologist & Mohs Micrographic Surgeon – Profile
Dr Tamara Griffiths – Locum Consultant Dermatologist
Dr Tariq Razzaq – Locum Consultant Dermatologist
Dr James Byrne – Locum Consultant Dermatologist
Dr Vikram Rajkomar – Locum Consultant Dermatologist
Dr John Lear – Locum Consultant Dermatologist
Dr Wayne Maxwell – Specialty Doctor – Dermatology
Dr Lucy Black – Associate Specialist – Dermatology
Dr Jo Harris – GP in Dermatology
Dr Kajal Babamiri – GP in Dermatology
Dr Yasmin Gruenbeck – GP in Dermatology
Nursing and Clinical Support
Kate Howlen – Macmillan Skin Clinical Nurse Specialist
Jan McIntyre – Dermatology Nurse Specialist
Dianne Sanderson – Clinical Pharmacist
Amanda Lurie – Clinical Psychologist
Joanna Derbyshire – Assistant Practitioner (Phototherapy)
Louise McCahery – Physiotherapist (Phototherapy)
Philip Evans – Healthcare Assistant – Profile
Michelle Scobbie – Healthcare Assistant – Profile
Janice Bailey – Healthcare Assistant – Profile
Lauren Snelson – Healthcare Assistant – Profile
Louise Bradley – Healthcare Assistant
Kate Candlin – Healthcare Assistant
Leah Clouston – Healthcare Assistant