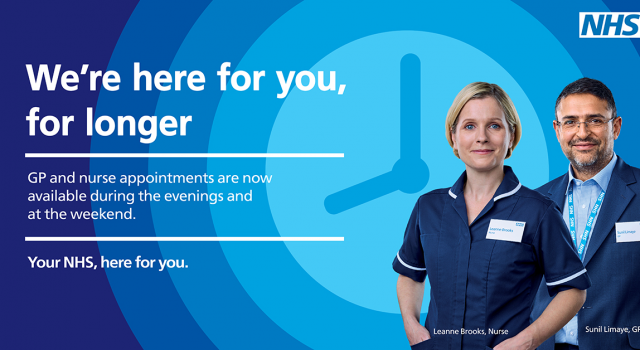 Routine evening appointments with GPs, nurses and others are now available from Monday to Thursday in GP practices within Eastern Cheshire. Almost all GP practice are providing some extended access appointments, so please contact your own practice for details.
Appointments on Friday evenings and also on Saturday and Sunday mornings are available at The Health Hub, Waters Green Medical Centre in Macclesfield.
To book or cancel an appointment please just call your GP practice.
If you need to cancel an appointment and your GP surgery is closed please call 01625 264089
The Extended Access to General Practice service is for routine appointments only. If you have an urgent need for GP care and your surgery is closed, please call 111.