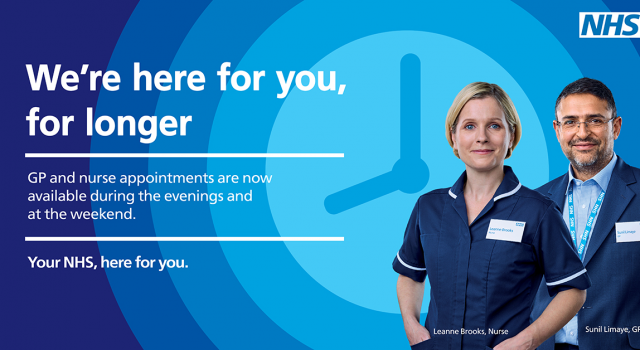 Vernova provides General Practice appointments on Friday evenings and from 9-5 on Saturdays on behalf of the GP practices in Eastern Cheshire. The services are provided from Waters Green Medical Centre in Macclesfield and include:
Fridays and Saturdays
GP appointments (telephone and face to face)
Dressings
Smears
Saturdays only
Medication Reviews (telephone and face to face)
Blood tests
To book or cancel an appointment please just call your GP practice.
If you need to cancel an appointment and your GP surgery is closed please call 01625 264089
The Weekend Enhanced Access service is not for urgent medical problems. If you have an urgent need for GP care and your surgery is closed, please call 111.